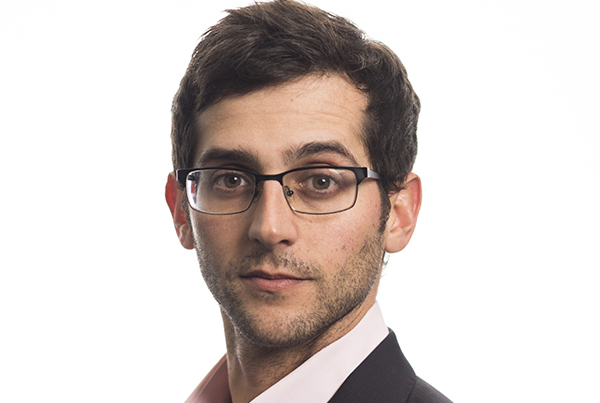 Richard Erny, Partner, Head of Trading
Richard started his career as an Oil Trading Associate at Deutsche Bank, Responsible for the U.S. and European residual fuel oil book with trading expertise lying in a mix of prop trading and market making to clients, predominately corporate, shipping companies, refiners and utilities.
Richard progressed at DB to become Global Head of Residual Fuel Oil, and successfully transformed the fuel oil business from a back to back customer flow business, into a risk-holding, fully mature trading desk with capabilities in proprietary trading and market making.
Alan Newman,
Partner, Head of Marketing
Over a ten year period Alan built and managed both Tullett and GFI's commodity option desks, establishing them as market leaders within the commodity options sphere . A founding partner of CSC in 2013, Alan brings a wide network of counterparts and leads the coverage effort globally, constantly working with the team to build direct flow for swaps and options across the barrel. Additionally, Alan contributes to the management of the business and the overall strategy for future growth.
Bastien Declercq, Partner, CEO
Starting his career as a trader at Morgan Stanley Commodities, and then with UBS heading the Oil flow trading business, Bastien was a founding partner of CSC in 2013, and has been co-running the business ever since.
Bastien has wide expertise of the oil markets and their actors, and of running all aspects of a financial institution in today's highly demanding and complex regulatory environment..
John Chew, Distillates Trader | John started his career at Deutsche bank as an oil trading analyst. He was part of a global oil trading team which focused on both proprietary and flow trading. John subsequently joined the CSC team to build up the fundamental analysis in crude and products which we now use as the backbone of CSC proprietary trading. In his time here, he also built up the distillate and crude flows trading business while managing risk across the barrel.
Damien King, Oil Derivatives | Damien began his career by working for 12 years in the Equity Derivatives market. He moved to Commodities in 2012 then joined with CSC in early 2015. In this time Damien has amassed a wealth of direct counterparts focusing mainly on end users and offering hedging strategies and advice to a host of shipping professionals and risk managers.
Dominic Somerset, Oil Derivatives Sales | After moving from GFI trade support, Dominic joined CSC in 2014, initially as a junior marketer, but has made himself an integral member of the direct counterpart business. He has built and manages a portfolio of varied counterparts trading across the barrel, and is involved in much of CSC's trade execution.
Nat Cockburn, Freight Trader | Having graduated from Oxford, Nat started his shipping career with 3 years at Cargill. There he gained experience of both physical and financial freight trading across the dry and wet markets. In 2008 Nat moved to Citigroup in London to trade freight derivatives, eventually heading up the desk from 2011-2013. A short spell leading GFI's dry freight options capability followed between 2014-2016, before he joined CSC at the start of 2017 to focus on building a presence across the dry bulk space.
Francois De Nanteuil, European Power & Gas Trader | After graduating from les Mines in Paris, Francois spent a decade at Morgan Stanley trading power and gas, developing there a detailed understanding of the physical energy supply, demand and networks as well as an in depth understanding of pricing mechanisms. Francois then spent several years as head of Southern European power trading at EDF Trading, and joined CSC in 2018 to focus on developing a diversified portfolio of liquid instruments across the European power and gas spectrum.
Chris Daubin, Oil Options Trader | Started his career at DRW Commodities in 2007, In 2014, was made a junior partner after successfully managing the Crude Oil Refined Products options desk. Chris joined CSC in 2017 as head of oil options and currently provides liquidity in Dated Brent, Fuel Oil, and Jet Fuel options. His combination of a highly analytical, quantitative approach to valuing options with an accurate, dynamic qualitative view of the market has historically produced a sizable profit with minimal risk.
Shawn Mathews, Oil & Softs Options Trader | Shawn joined CSC as a proprietary commodity option trader focusing on Energy and Agricultural markets. Prior to CSC he was a Soft Commodity portfolio manager at DRW Commodities, focusing on Coffee, Cocoa, and Sugar option markets. Shawn graduated from the College of William and Mary with a bachelor's degree in Finance.
Avi Harrari, US Natural Gas Options Trader | In 2009 after graduating from Columbia University with a degree in Financial Engineering, Avi joined DRW and focused on trading energy markets. In 2013 he initiated and headed the natural gas calendar spread options desk focusing on volatility trading and liquidity providing. Avi has joined CSC to start a natural gas derivatives trading business focused on volatility.
Conor Adair, Head of Operations | After a few years working in back office at a well-established brokerage firm, Conor Joined CSC to head the Operations team and has succeeded in building a fully functional support desk, with risk supervision, trading front-to-back integrated processes, and general operations management procedures. Conor has established at CSC a trade process compliant with the latest regulatory guidelines and the highest ethical standards, with a "responsible business" approach to every single transaction CSC undertakes.
Mathew Belafonte, Operations Analyst | Mathew joined CSC in 2017 as an assistant to the Operations team, dealing with numerous back and middle office functions. Mathew is responsible for trading post-processes , exchanges management , risk and PnL controls.